We've all heard about the health benefits of Vitamin C. But when applied topically to skin, this essential vitamin provides incredible skin-rejuvenating benefits. A potential game-changer when added to your daily skincare routine, Vitamin C helps keep your skin looking youthful and fresh with a wide range of benefits like boosting radiance and smoothing skin tone. Read on for more on what we love about this powerhouse nutrient.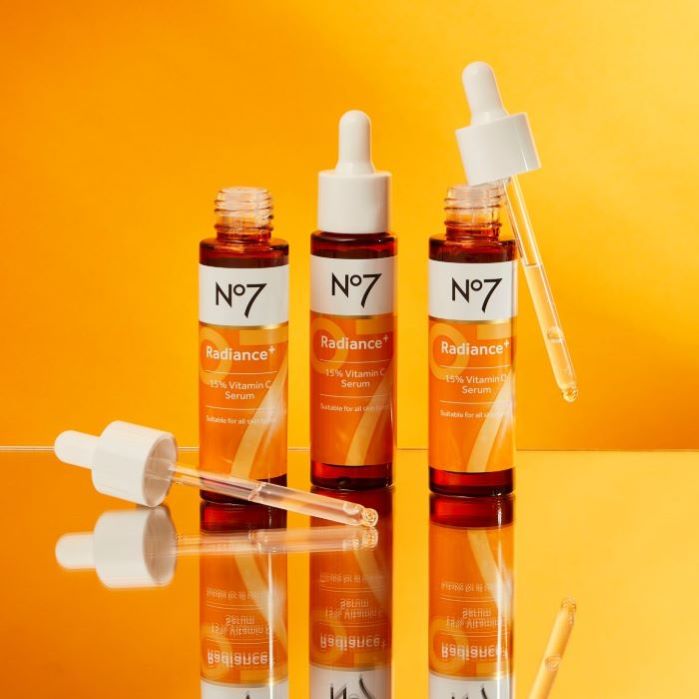 A Powerful Antioxidant
Every day, environmental air pollutants and UV exposure cause damage to skin cells and can speed up the ageing process, leading to wrinkles, enlarged pores and even dull skin. The good news: the benefits of Vitamin C can help to protect against this kind of damage when incorporated into your skincare routine, and potentially the visible signs of ageing.
Brightens Complexion
If you're looking for skincare that leaves you with a vibrant, healthy glow, then look no further. High-potency Vitamin C helps to visibly brighten your skin's appearance and diminish the look of dark spots, making overall skin tone appear more even.
Reduces Signs of Ageing
This could be the benefit we love the most. Vitamin C is a known cofactor in the production of skin collagen and therefore a powerful ally in reducing the signs of ageing. In formulations at appropriate concentrations, it may help to improve the appearance of fine lines and wrinkles while helping provide overall skin support.
If your radiance is in need of a recharge then our Radiance+ range is the one for you. Designed to energise and awaken dull and tired skin, these products are bursting with Vitamin C that instantly brightens skin for a healthy-looking and glowing complexion after only one use.