Changing The Face Of Menopause At Work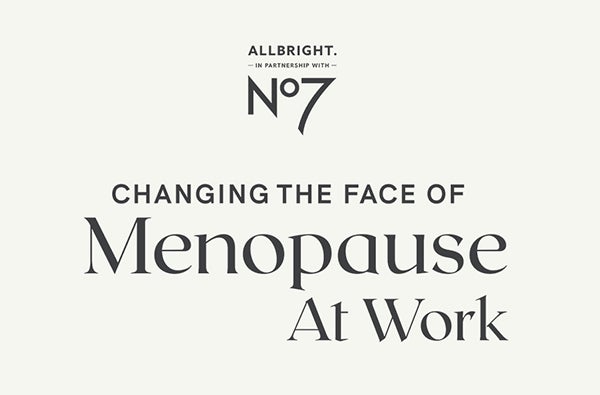 CHANGING THE FACE OF MENOPAUSE AT WORK
No7 has launched its 'Changing the Face of Menopause at Work' initiative, in partnership with AllBright, a leading career network for women. The initiative aims to give perimenopausal and menopausal people practical support and expert advice to tackle some of the challenges that menopause can present in the workplace.
Together with AllBright, No7 has created a free five-part video course, featuring experts across a wide variety of industries, to provide practical and educational content.
All the videos will be featured here on the No7 Menopause Hub and will be uploaded over the course of the next 3 weeks so please do keep checking back to find out more.
Menopause Matters
An overview of what menopause is and why it is essential we all learn about it.
Managing Menopause
How managers can support their team members when they are experiencing menopausal symptoms or going through the menopause.
Survive and Thrive At Work With Menopause
Your rights when it comes to menopause and work. What adjustments could help you survive and thrive at work.
Confident Menopause Conversations
How to have conversations at work regarding adjustments and adaptations.
Menopause Allyship
How we can all be better allies in the workplace when it comes to menopause.
Women's Rights in the Workplace
Women's rights in the workplace for those who are experiencing difficulties due to the menopause.