A BEGINNER'S GUIDE TO FACE SERUMS: WHAT ARE THEY AND WHAT DO THEY DO?
Face serums. You know everyone's talking about them. You've heard about the incredible results they offer. You may even use one yourself already. But despite all the hype, even if you've seen those results for yourself, have you ever wondered what on earth they actually are?
We don't blame you! Often spoken about as somewhat of a 'magic ingredient' in daily skincare routines, and with a diverse variety of benefits on offer, it can seem a little overwhelming to know where to start in the world of serums.
So, let's kick things off by getting back to basics. What is a face serum? Usually a water-based formulation, these specialist products with lightweight textures provide highly concentrated doses of potent active ingredients deep into the layers of your epidermis to deliver targeted results.
What does a face serum do?
The wealth of face serums out there run the entire gamut of the skincare spectrum – whatever your skin story, you're all but guaranteed to find a serum on the market that matches your goals. From boosting hydration, reducing the appearance of blemishes, helping to brighten your complexion and much more, the benefits all simply depend on which active ingredients are being offered.
One area where face serums really are the gold standard? Reduction in the visible signs of ageing, as their ability to intensely infuse the deepest layers with skin with antioxidants and collagen-boosting ingredients make them an invaluable must-have for a more youthful-looking, smoother complexion. Take our trio of Protect & Perfect, Restore & Renew and Lift & Luminate serums, for example. They work to re-energise skin and protect it from environmental stressors, nourish and firm your face and neck, and even out skin tone.
Who are face serums for?
The beauty of face serums is that they're for everybody! The fact that they cater to such a wide variety of specific skin concerns makes them a must-have for any skincare aficionado's bathroom cabinet.
How do you apply face serum?
The temptation with many facial products is to massage them into your skin in order to allow them to fully absorb, but serums need to be pressed and patted into skin for their benefits to be felt most effectively.
You should aim to use two pumps (think a pea-sized amount) for application, lightly and gently using your palms to press serum into your face and neck, and patting outwards and upwards to ensure full coverage.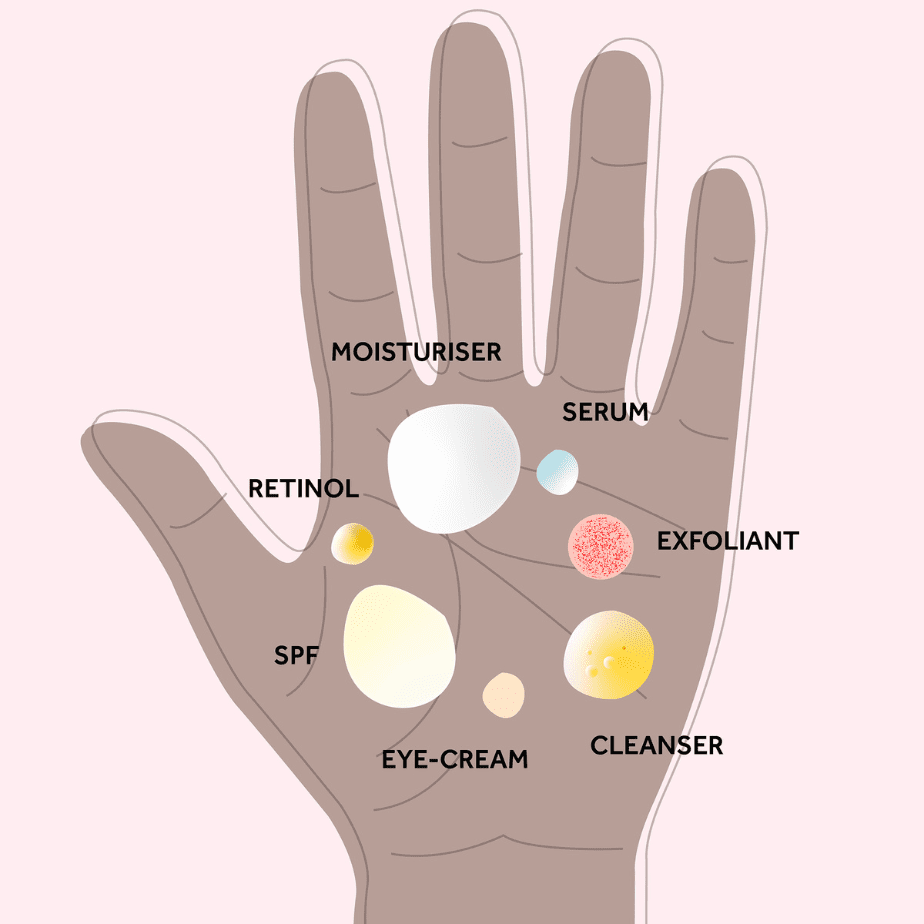 Why should I use a face serum?
Regular use of a face serum allows you to elevate your beauty routine so that it feels truly specialised and catered to your unique needs.
Think of your regular essentials – cleanser, toner and moisturiser – as the core foundations of excellent skin, the standard template there for you to build upon. It's serum that lets you make your routine your own and maximise the daily impact of your skincare to ensure that you're seeing targeted results.
Where does a face serum fit into your routine?
A face serum should form part of your skincare routine twice daily – once in the morning, and again before you go to bed. Make sure to always cleanse and tone skin before application to dissolve any impurities and pollutants, so that your serum's ability to penetrate the epidermis isn't impeded.
That's also why it's essential to apply your face serum before a moisturiser. The lightweight formula and smaller molecules of serums allow them to take a deep dive into pores, while thicker moisturisers prioritise nourishment and protection of the skin's surface. For optimum absorption, it's best that the larger molecules of moisturiser aren't acting as a barrier blocking serums from accessing those deeper levels of skin.
What makes No7 face serums unique?
We work closely in partnership with leading universities to ensure that all of our serum formulations are supported by the latest in ground-breaking scientific research and the most cutting-edge technology available. Each product is rigorously lab-tested with user trials conducted on real women, so that you can shop with confidence that any results-based claims you see have been clinically proven.