Age Defying Skincare | No7 UK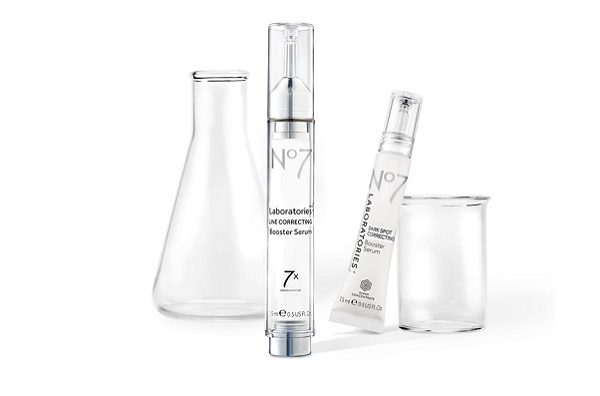 Our Age Defying Skincare Explained
Find out more about No7 skincare expertise
10 years ago No7 changed the skincare regimes of thousands of women overnight when a BBC Horizon programme aired on National Television claiming to have identified "The Holy Grail of the beauty industry – a product which could actually turn back the clock and erase the wrinkles we've already got.".
Since then No7 has become the UK's No1 Skincare Brand, committed to delivering products that are scientifically proven to work.
We have achieved this by continuously working to deepen our understanding of the skin's natural processes so we can develop even better products to help women have healthy, youthful looking skin, and put their best face forward every day.
Science and Proof
The No7 team know that really understanding skin and how it changes through time in response to factors like stress, pollution and sunlight, is the way to create products that will help skin look the best it can today, and tomorrow. The product development team pride themselves on being at the forefront of this understanding, and one way this is achieved is through long-term research partnerships with world experts at Manchester University (skin ageing), Bradford University (pigmentation), and Johns Hopkins University (skin needs across different ethnicities).
No7 serums are specialist products designed to intensively target specific age concerns.
They all contain high concentrations of active ingredients in a super-fast absorbing formulations for efficient delivery to the skin and are all clinically proven to deliver the results they promise.
The NEW No7 Laboratories Firming & Dark Spot Corrector Booster Serums are our latest additions to our age-defying skincare range. This is the latest innovation from our clinically proven non-invasive skincare specialists and these fast-acting specialist products get to work on the skin's surface to visibly improve the appearance of your skin.
No7 Laboratories LINE CORRECTING Booster Serum is a clinically proven booster serum designed for targeted application directly to lines and wrinkles and contains 7x the concentration of our wrinkle fighting active ingredient.
All the serums have undergone rigorous, controlled clinical trials on the target customer for 3 months or more during which the product is applied to one half of the face. The results are measured by independent experts at time points throughout the clinical trials and to avoid any bias they do not know to which side of the face the product has been applied.
No7 skincare is powered by the technology of the clinically proven serums combined with intense moisturisation. The day creams also provide unbeatable 5* UVA protection to give the most advanced protection against the biggest cause of future skin ageing, for younger looking skin now, and in the future.
Use clinically proven No7 serums and their corresponding day creams for even better age defying benefits.