The Science Behind Our Advanced Retinol 1.5% Complex Night Concentrate
THE NO7 DIFFERENCE
Who hasn't heard of it? It's the latest buzzword in the beauty world. As one one of most highly mentioned 'magic' ingredients today, retinol is widely regarded as the must-have ingredient to aid ageing skin concerns. Fine lines, wrinkles, pigmentation, dull skin (the list goes on and on) - none of them are safe as far as retinol is concerned. But what makes No7 different? Our clinically proven 1.5% Retinol Complex consists of 0.3% retinol, proven to be the most effective concentration to deliver the perfect balance of highly effective results, but reduced sensitivity. This new formula is combined with our trademark MATRIXYL 3000 PLUS™ for all round age-defying results. That is the No7 difference.
The ingredients that make up the science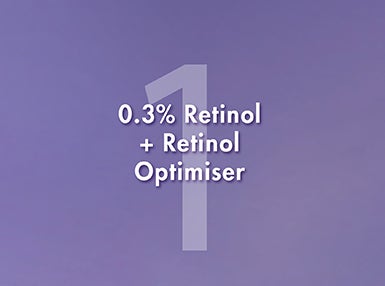 1
0.3% Retinol. Supporting the skin's renewal process, helping to improve and reduce key signs of ageing, our premium blend of 0.3% Retinol gives the sweet-spot of age-defying results whilst being less aggressive on your skin*. A strong form of Vitamin A, known for it's boosting properties to encourage skin cell renewal, Retinol is a no-brainer for the most effective skincare routine.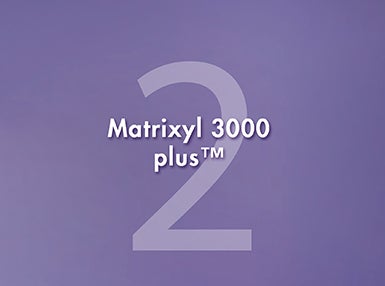 2
Matrixyl 3000 Plus™. As we grow older, our skin naturally starts to lose its elasticity and bounce. Matrixyl 3000 Plus™ is a powerful, peptide blend that helps support your skin's natural rebound capabilities, as well as reducing the signs of ageing most noticeable on your skin's surface. What's more, Matrixyl 3000 Plus™ is found in all of our clinically-proven serums.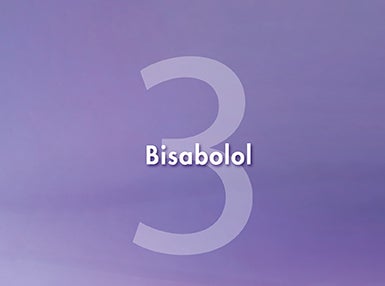 3
Bisabolol. A super calming ingredient to soothe skin and reduce any sensitivity or irritation caused by Retinol use.
Discover more with Dr. Mike Bell No7's Skincare Science Expert
Benefits of No7 Advanced Retinol 1.5% Complex Night Concentrate
• Reduces appearance of fine lines and/or wrinkles
• Reduces appearance of sizeable pores
• Reduces the look of pigmentation
• Improves uneven skin tone/colour
• Gives firmer-feeling and firmer-looking skin
• Brightens skin for a radiant appearance
• Improves skin texture for smoother looking skin
• Improves the clarity of skin
Healthier, younger looking skin within 28 days

Firmer looking skin within 28 days

Still not sold? Let the real women who had real results tell you more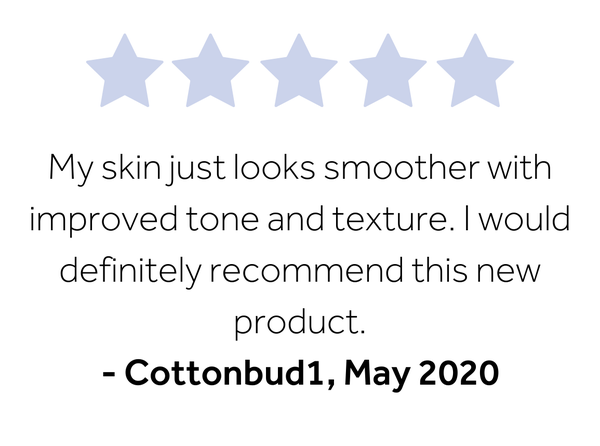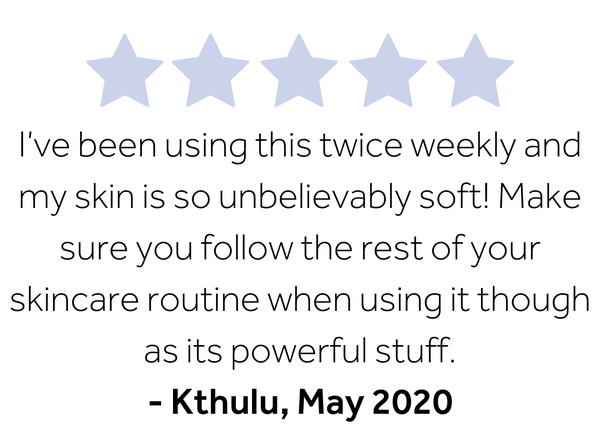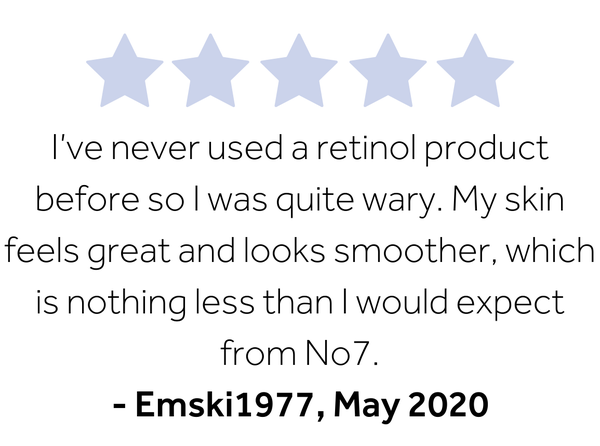 More from No7
Your Regime
Find your perfect No7 regime
No7
Whether you're looking to reduce key signs of ageing, soothe dry skin or boost your radiance, the No7 skincare range has it all.
We take pride in the science and research that go into our products, that have in turn made us the UK's No.1 skincare brand. Our groundbreaking innovations like our age-defying serums have earned us a reputation for innovation like no other, all rooted in deep, scientific research.
Our new clinically proven No7 Advanced Retinol 1.5% Complex Night Concentrate reduces the look of deep wrinkles, fine lines and pigmentation to live skin feeling refreshed, renewed and restored. No7 helps you wake up to brighter-looking, smoother-feeling skin.
Our skincare experts have put everything they know into creating the No7 skincare collection, with over 80 years of experience. Shop our range or talk to our Beauty Advisors to kickstart your No7 journey now.
*Based on consumer studies. For more information please contact ukgb@boots.co.uk.
**When used as directed.
†Based on consumer studies on 264 Women.