retinol serum | No7 UK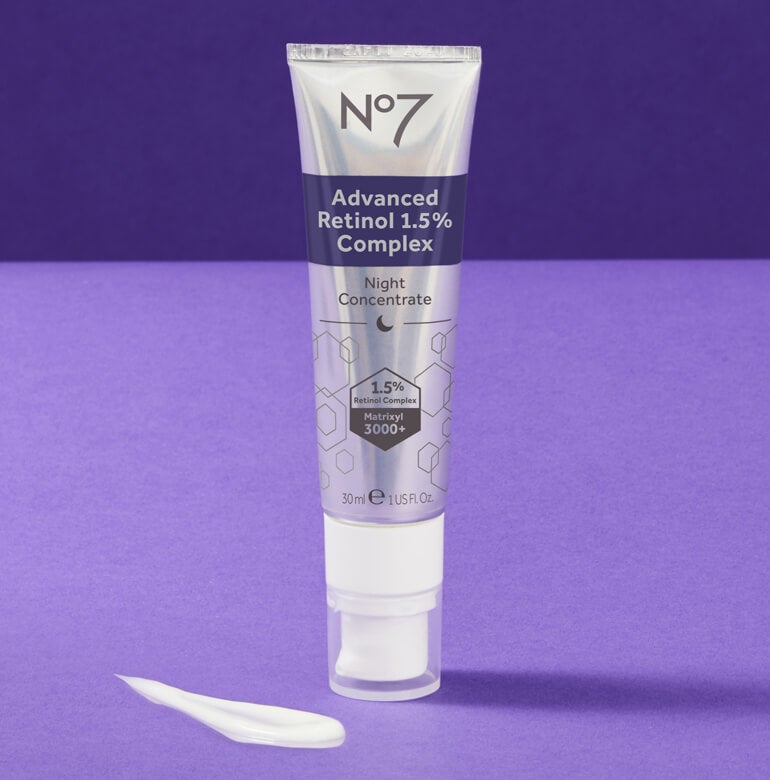 Transform Your Skin
Like Never Before
It's here: No7's new Advanced Retinol 1.5% Complex Night Concentrate, a groundbreaking treatment that will revolutionize your skincare regimen.
RESULTS AFTER JUST 1 NIGHT.
CLINICALLY PROVEN + GENTLE ON SKIN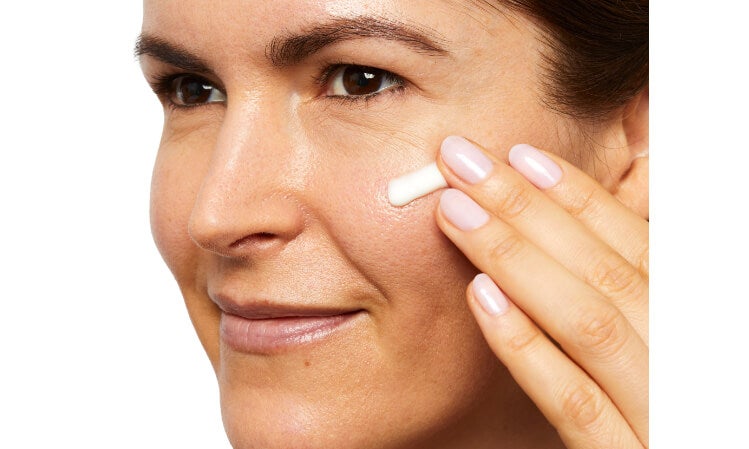 Prepare for an overnight sensation in skin transformation with this age-defying first from No7. We combined a next-generation retinol complex with our advanced peptide technology to create an anti-aging concentrate that goes above and beyond typical overnight treatments.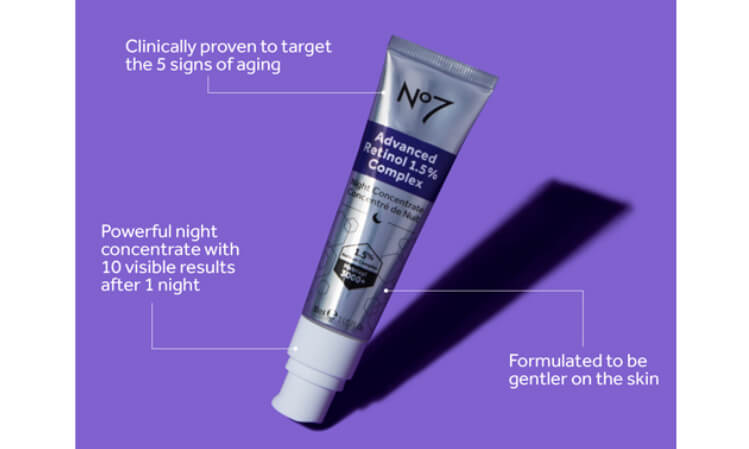 Formulated to be more gentle on skin, our slow-release retinol delivery system works all the right angles on anti-aging while also minimizing irritation. It boosts surface skin renewal from the first application and works through the night to deliver visibly revitalized, younger-looking skin by morning:
• Lines look smoother
• Skin tone looks even
• Skin appears firm and lifted
• Skin appears brighter and more radiant
• Pores and texture look refined
THE LONGER YOU USE OUR RETINOL,
THE BETTER IT WORKS
You'll love the visible skin transformation you'll see instantly and over time: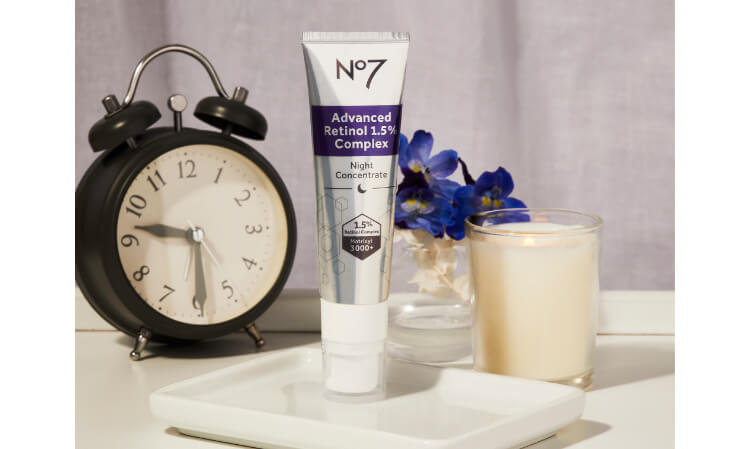 OVERNIGHT
Skin looks smoother, softer and moisturized
AFTER 2 WEEKS
Skin looks tighter, brighter and clearer
AFTER 12 WEEKS
Skin is transformed: wrinkles and hyperpigmentation is dramatically reduced, skin is firmed and skin tone more even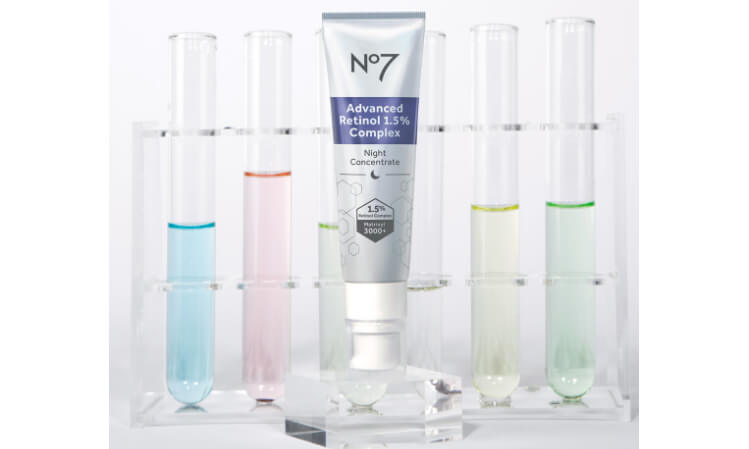 5 STAR REVIEWS
"Fantastic product for those of us that have wrinkles or fine lines. With No7 you start out using it only a couple of days a week and progress to using very night. You can almost see the fine lines decreasing while leaving your skin smooth and supple. I love this."

READ MORE